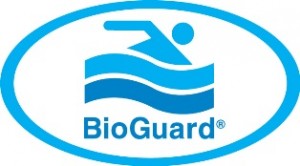 We proudly carry BioGuard products in our store. We feel their product quality and technological innovations with water analysis, help us serve our customers more effectively. If you have any questions about BioGuard products, please don't hesitate to contact us.
For more details, please visit BioGuard's website at www.bioguard.com.
3-step care system
Great for busy pools of any size or surface type, this system should be used with pools featuring good water flow through skimmers or equipped with a chlorinator. Even with consistently heavy bather loads, you'll enjoy effective results throughout the pool season.
THIS SYSTEM IS IDEAL FOR ALL POOLS WITH THE FOLLOWING CHARACTERISTICS:
Any size or surface
Good water flow through skimmers or has chlorinator installed
Pump circulates eight hours or more a day
RECOMMENDED FOR POOL OWNERS WHO:
Consistently heavy bather loads
May also apply chlorine via floating chlorinator
THE SYSTEM CONSISTS OF:
1. Sanitize with Silk Tabs® or Silk Smart Sticks®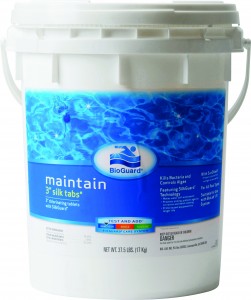 2. Oxidize/Shock with Smart Shock® or BurnOut3®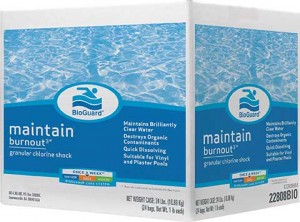 3. Prevent algae with Smart Algicide® or Back Up®

Now introducing the TruBlue Promise
With the purchase of at least one product from steps 1, 2, and 3 (outlined above on the 3 step program) as well as either Pool Complete® or Optimizer Plus® you are eligible for the TruBlue Promise Program. The Program promises that if your water gets algae, becomes cloudy or looks less than sensational, we will give you what is needed to get your pool back to how it should look! Come in and ask us about the TruBlue Promise today!