At Callen Pool Supply, we offer a variety of services to our customers.  We want to earn your loyalty and we believe this starts by providing you with the best service to help with all of your pool and spa related needs.  In our store, you can find a wide range of chemicals and parts to fix or maintain your pool or spa.  If you need service, please contact us.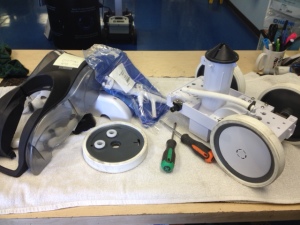 In the store, out repair department regularly repairs pool cleaners and electric motors.  We are trained to work on equipment from popular brands such as Polaris, Pentair, and Hayward and we offer in-store warranty service.  If you have a Hayward robotic cleaner, we're also one of a handful of repair centers on the west coast to handle TigerShark robotic cleaners.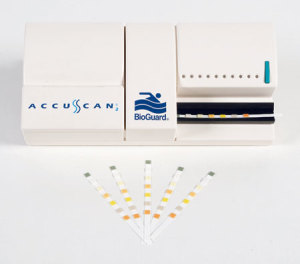 We welcome you to bring a water sample anytime and we'll test if for free. We utilize some of the most advanced water testing equipment and most tests take less than five minutes to complete.  We are proud to be a BioGuard Platinum Dealer, which means we carry a large selection of BioGuard Chemicals and in addition to possessing the expertise to answer all of your pool and spa chemical questions. A majority of our staff goes through yearly training to ensure our customers receive the best information possible.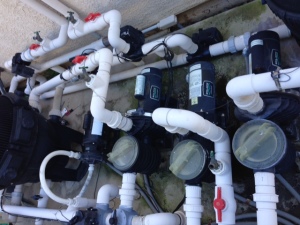 Outside of the store, we can help you choose new equipment or help repair what you already have.  Whether you have a suction problem, your motor has burnt out, or your antiquated equipment is crumbling in your hands, our experienced repairmen can help with all of your pool related needs.  We work on all of the major brands and if we don't have the answer, we know who to contact.